FrontRow's classic classroom audio solution, the Pro Digital fills any classroom with sound, to ensure that the listener hears every nuance no matter where they are in the classroom. The Pro Digital is easy to install and use, making it perfect for classrooms that need a simple audio solution.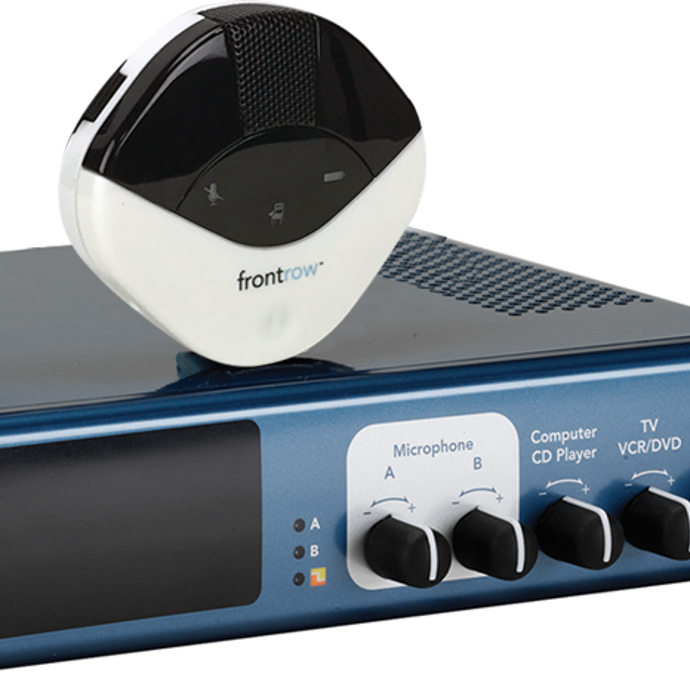 Amazing Sound
A tiny package with crisp digital stereo sound, the Pro Digital has the industry's best voice reproduction thanks to the IRG3 wireless transmission technology. Built-in feedback suppression and EQ give teachers the confidence to move naturally through the classroom. The clarity and intelligibility of the Pro Digital helps students develop listening comprehension skills and reduce vocal fatigue in teachers.

Simple Installation
The Pro Digital can work with your existing speakers, or any FrontRow 2-4 speaker package. The receiver can be mounted to the wall or just set on a shelf. With support for two mics, and up to 3 additional media sources, it's the perfect solution for delivering instructional content in today's technology-rich classrooms.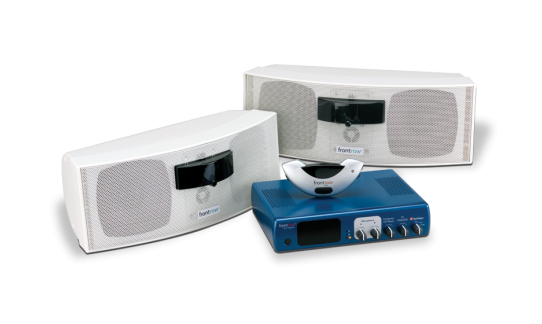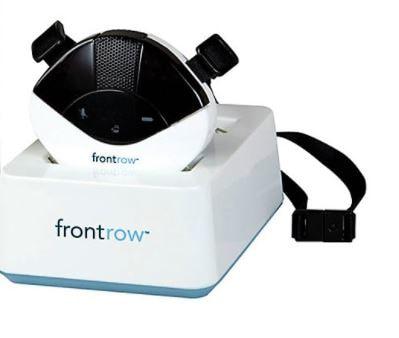 Simple to Adopt, Easy to Use

Once the Pro Digital is set up, teachers can learn how to operate and begin using the system in minutes. Simple controls on the mic allow teachers to mute or unmute the system, while traditional dials allow volume control and OptiVoice™ level selection. Since the mic will only work in the same room as the receiver, hallway conversations remain private.

Easy to adopt
Easy to set up and even easier to use. The Pro Digital has no learning curve for educators to get started. Just turn it on and experience the results.

Amazing Sound Quality
The Pro Digital receiver and microphone offer the industry's best voice reproduction to make sure that listeners hear every nuance. Designed around making speech intelligible anywhere in a classroom or meeting space.

Built to last
The Pro Digital can withstand years of rugged use in the classroom, delivering amazing sound. When not in use for a while, the system will automatically go into sleep mode saving energy.

Summary:
Because it invisibly handles tough tasks — like monitoring sound quality, suppressing feedback, and optimizing power use -- Pro Digital is as easy on school budgets as it is to use. Classroom sound has never been this smart. And now with the IR Speaker unit that combines three speakers with an infrared sensor, installations take about half the time of four speaker systems, freeing installers from hanging each component separately - less time, lower cost.

Our most popular Pro Digital package, the PD-IR features FrontRow's exclusive great-sounding (and labor-saving) stereo infrared speakers. Each IR speaker unit combines two woofers, one tweeter, an infrared sensor, and single cable — saving up to half the installation time. Teachers need only turn on the mic to start teaching. The receiver automatically wakes up from its energy-saving sleep mode and goes to sleep when the mic is turned off. The built-in sensor with advanced optics ensures consistent signal pick-up, so teachers can talk without dropouts. FrontRow's powerful Adapto™ digital feedback suppression is automatically keeping harsh squeal at bay – before it starts. And OptiVoice™, FrontRow's patented speech clarity technology, is on board to emphasize critical speech sounds, so kids comprehend even more.

PD-IR package Includes:
940R Pro Digital Receiver and power supply/cord
940TM Pendant Microphone and battery
IR Speaker Kit (two speakers)
Speaker/IR Combo cables (two sets of cables)
Pro Digital (Wire) Accessory Pack 1 (including microphone charging wire)
5-Year Warranty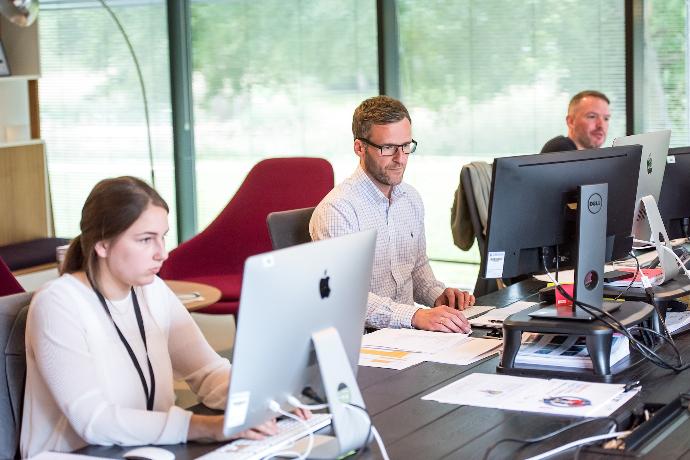 Want more information?

Click below for FrontRow's comprehensive Resource Center web site for videos, articles, case studies, manuals and guides, design resources, and white papers: