FrontRow ezRoom
- Everything but the display
Classroom voice amplification, AV control, remote management, bells, paging, intercom, and alerts.
ezRoom simplifies classroom management and enhances classroom communication. From voice amplification to AV control, this "everything but the display" solution seamlessly integrates all your classroom technology into a single, easy-to-use system.
Simplify classroom technology management and enhance communications within a class, across a school, and beyond with ezRoom Classroom AV solution by FrontRow.
Contact us for more information

---
Everything but the display
ezRoom combines classroom audio, networked audio and video control, and school-wide communication into one "invisible" package.

Classroom Sound
Better learning and teaching through enhanced voice intelligibility

Virtual Learning
Supports synchronous and asynchronous online learning and lesson capturing

Media Management
Simplifies classroom technology so teachers spend more time teaching

School
Communication
Expands with Conductor for bells, paging, intercom, and alerts

Emergency
Communication
Enhances emergency notification and response with Conductor

Device
Management
Streamlines management and control of any IP-based devices for IT with a single interface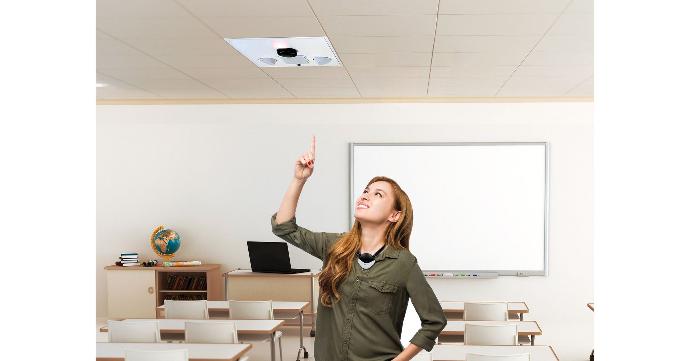 Flexible, scalable, affordable

Each ezRoom system is custom built and pre-wired to suit your specific classroom needs, whether serving as a stand-alone classroom audio solution or combined with Frontrow Conductor our campus-wide communications system.
ezRoom boasts a wide variety of options to help connect and control everything from interactive touch displays, projectors, document cameras and more. ezRoom is the ultimate all-in-one system.
ezRoom Tailored Solutions
FrontRow has tailored thousands of ezRoom solutions, custom designed by our customers and assembled and tested by our integration specialists at the price of an off-the-shelf system.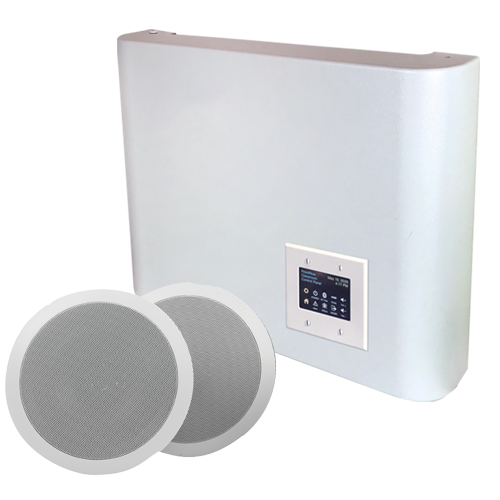 ezRoom AV
The ultimate device management tool for teachers.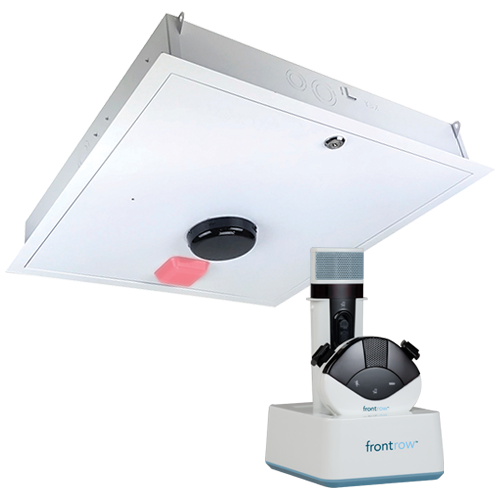 ezRoom Voice
Traditional Infrared Wireless Technology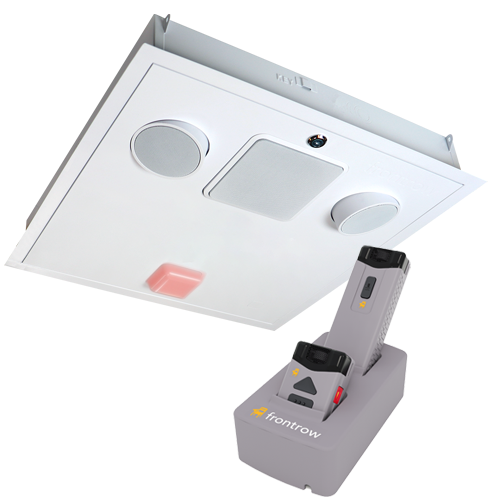 ezRoom Voice & Alert
Featuring NEW Elevate™ Advanced Wireless Technology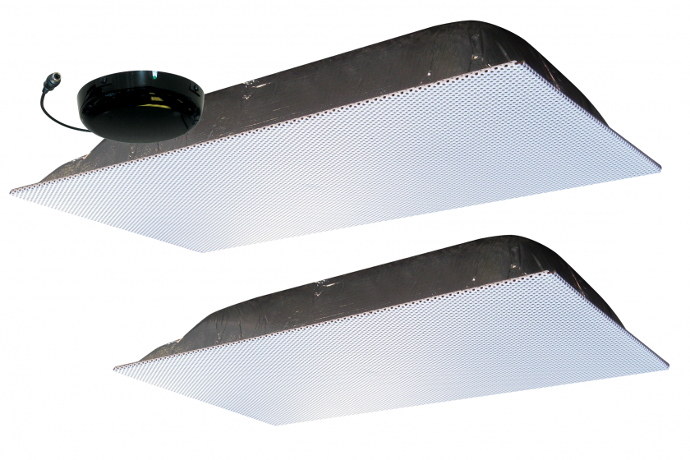 Crystal clear sound for every student

Even highly effective teachers can benefit from voice reinforcement
Learning environments are often noisy. To understand 100% of speech sounds, children need to hear the teacher's voice spoken 15 decibels louder than the background noise. Amplifying the teacher's voice should be a critical consideration for any ezRoom system. Our teacher microphones help improve comprehension while our student pass around microphones encourage participation.
ezRoom Wireless Classroom Microphones
FrontRow's microphones do more than make it easier for students to understand — they also greatly enhance classroom management and allow teachers to take quick action in emergencies.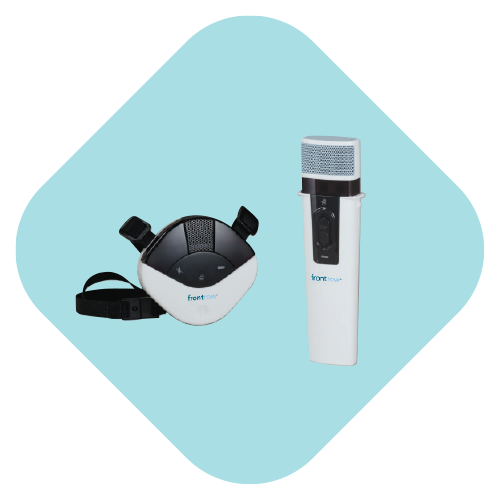 SmartIR™
Traditional Wireless Technology
Our infrared-based smart microphones have superb voice pick-up, are easily muted and support voice commands.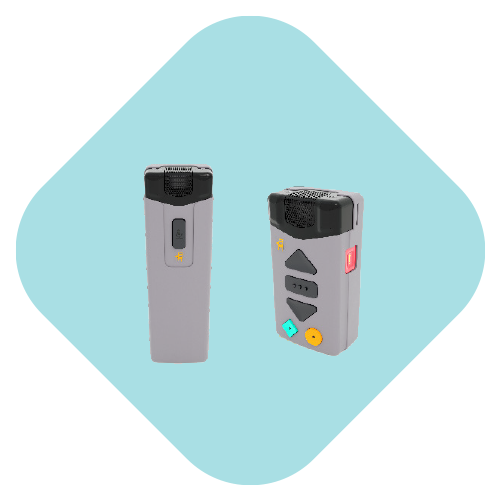 ELEVATE™
Advanced Wireless Technology
Action scripting enables instructors to tame their technology from anywhere in the classroom with the touch of a button.
Convenient Classroom Control

ezRoom simplifies managing instructional technology for the teacher
Turn on a display, switch media sources - even raise or lower shades - from our award-winning wall-mounted touch panels, computer or mobile app, or even by voice. For instructors, ezRoom consolidates all control into a single interface. For technologists, ezRoom provides universal remote management software to manage devices across the campus.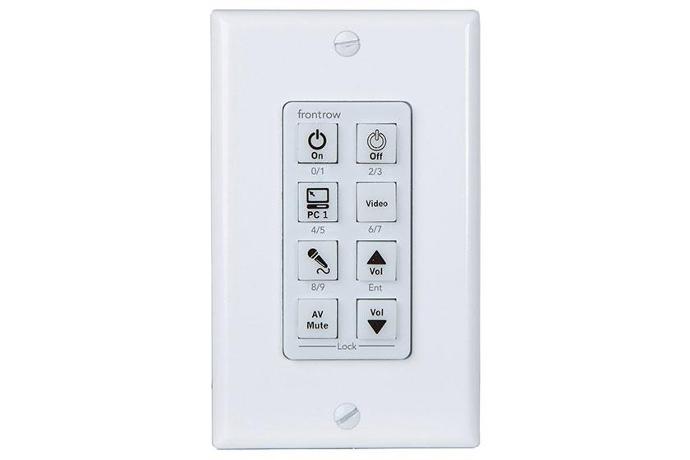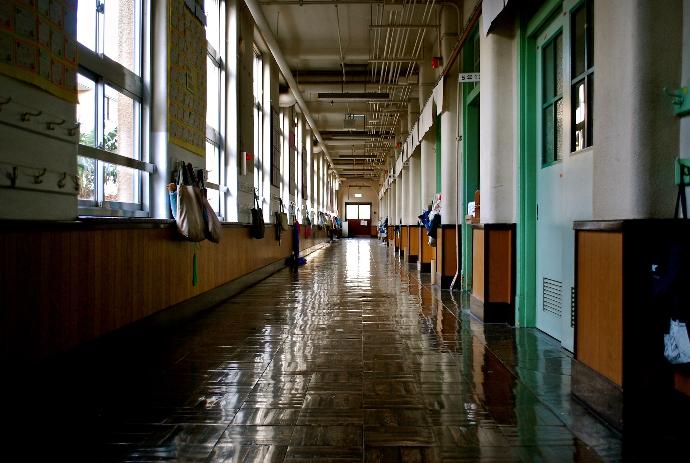 Expand from classroom to campus

Conductor™ is a robust IP-based communication and device management solution designed for schools
Each classroom with an ezRoom system can be linked together over the network to become part of Conductor™, FrontRow's powerful campus-wide communication system. Bells, direct paging, intercom calls, alerts, and emergency communication are routed through your classroom speakers. Teachers can respond hands free or even initiate an emergency procedure by pressing the panic button on their teacher microphone.
Learn More
Swift Notification and Response

When it counts the most
Be prepared with a system that enhances communication when your school community needs it most. Successful outcomes to any emergency depend on quick notification and response, along with accurate communication. Paired with Conductor, ezRoom is a critical element to the safety and security of your school.
Learn More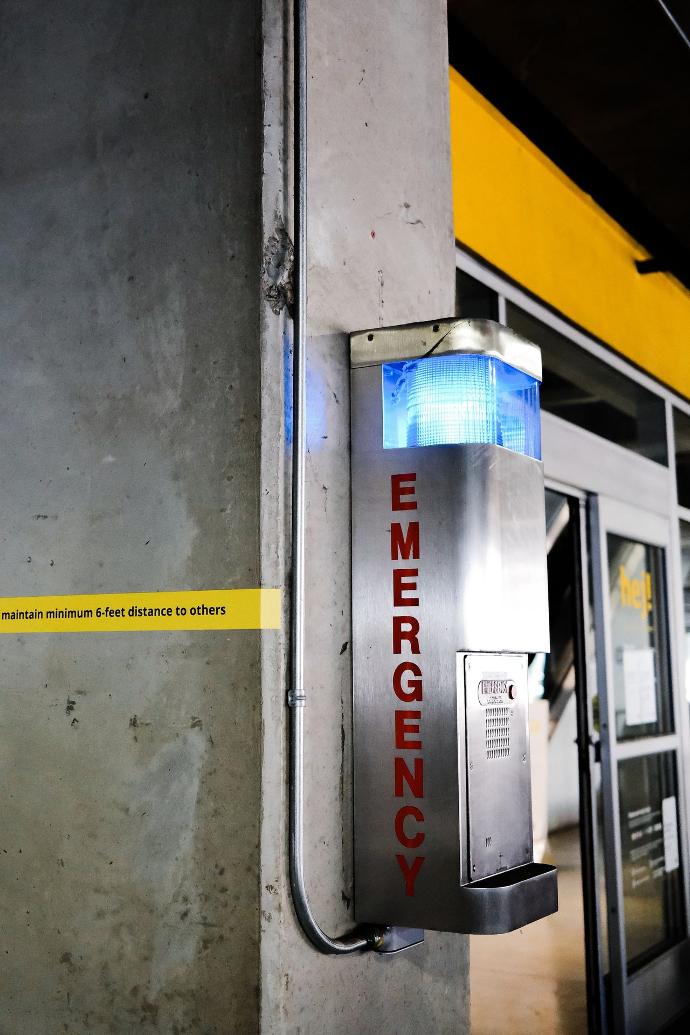 Going beyond the school walls
Ready for online learning
Modern classrooms need to be able to transmit instruction online as well as in person. Virtual learning—both remote and blended—are becoming increasingly common. Whether you need it now or later, ezRoom is ready to be part of your online learning solution.
Learn More
Summary:
The EzRoom platform is highly modular. There are multiple ways to set up your personal system, and hundreds more tasks you can command it to perform. Yet at the heart of each is a network connection, and in some cases a full network switch. That lets teachers control their equipment from a tablet and keeps technologists in charge of it all. So, the same day you upgrade your projectors, you can easily upgrade EzRoom from your office. We offer pre-built configurations and package options for classrooms to help ensure a quick and painless installation.

The EzRoom line has several products to offer:

Instructor Control Panels
Touchscreen, button, or virtual interfaces running on the desktop using Encore software
Independently networkable - the control panel alone can provide all the in-room control and remote management power you need
Multiple cascading actions can be programmed to trigger on a button press or external event, or simply on a schedule


Networked Amplifier/Controller
Amplifies media audio and FrontRow Conductor announcements seamlessly
IP Addressable
Onboard GUI - directly or remotely program triggered or timed actions
Built-in 4-port switch eliminates need to add a new network drop

Infrared Speakers
Each unit combines two woofers, one tweeter, and IR sensor, and a single cable - saves up to half of the installation time
Great infrared pickup and stereo sound

Teacher and Students Mics
Connect FrontRow wireless mics to add critical voice reinforcement that improves comprehension and engagement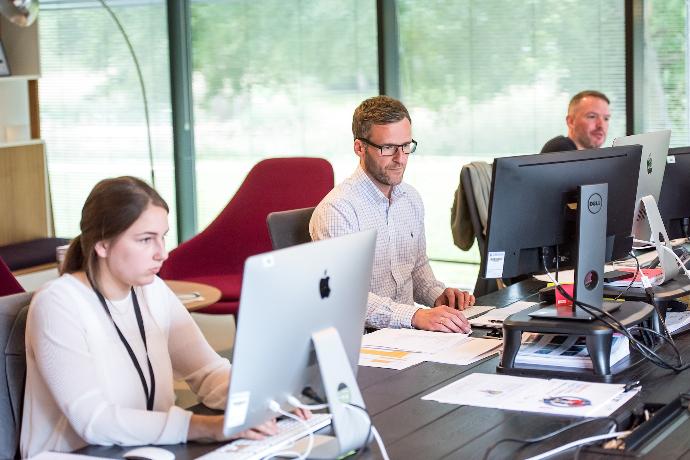 Want more information?

Click below for FrontRow's comprehensive Resource Center web site for videos, articles, case studies, manuals and guides, design resources, and white papers: